National Tree Day
On Thursday 4th October '18 the children celebrated National Tree Day!
National Tree Day
On Thursday 4th October '18 the children celebrated National Tree Day! Autumn walks, leave hunts, and art activities in our school garden and forest area were enjoyed by al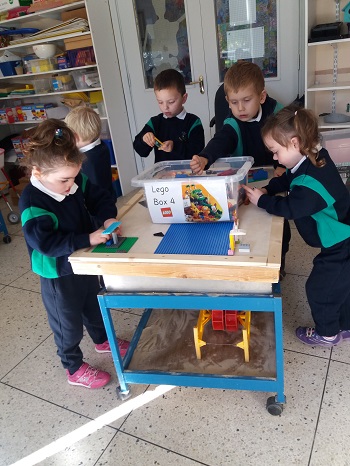 Last year our school were very lucky to receive a grant of €2000 from the Henkel Group.  As we are working towards achieving our STEM certificate of excellence some of this money was spent on stocking our science room with Lego!!
This has been a massive hit with the children in all classes and there are plenty of budding engineers and architects in the making. It is wonderful to see the children having so much fun while developing their maths, science & creative skills.
Some ongoing initiatives in our school April 23rd
I would like to update you on some initiatives which are currently on-going in our school.
8th Green Flag!
We have just been awarded our 8th Green Flag which is a huge achievement for all our pupils, staff and school community. The theme for the 8th Green Flag in Global citizenship. With this in mind and taking into account the young age of our pupils, we are focusing during the month of May on in our school and community as well as the other themes of recycling, litter awareness, energy conservation etc.. A special thanks to Mrs. Phelan for spearheading the Green initiative.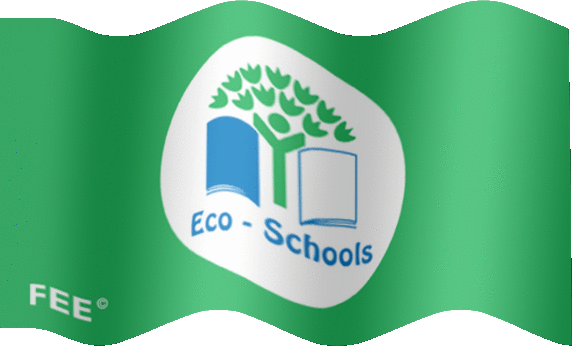 Active Flag
We are currently in the final stages of making an application to renew our Active flag where we are making special efforts to include active activities in our daily lessons and during recreation. Our 1st classes will begin swimming next week, Coach Morgan is continuing to coach gymnastics every week and PE equipment will be available to Senior Infant Pupils to use during play time on a trial basis next week also. We are also liaising with local sporting organisations and individuals giving children experiences of a variety of sports such as football, hurling, yoga, dance, athletics etc. Active Week will take place during the week of June 18th-22nd. Thanks to Ms. Mc Govern and Ms. Sweeney for spearheading this initiative.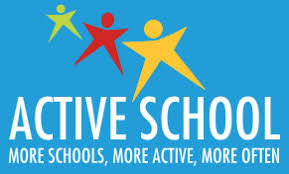 Discover Science and Maths Award
We are currently preparing to make an application to become a Science School of Distinction awarded by the Science foundation of Ireland. This involves pupils engaging with science in an interactive way, logging experiments and putting together a portfolio of Science and Science related activities throughout the year. Allied to this, we have been very fortunate to have been awarded funding for STEM related materials and activities from Henkel Group.  Again, thanks to Mrs O Connor for spearheading this project