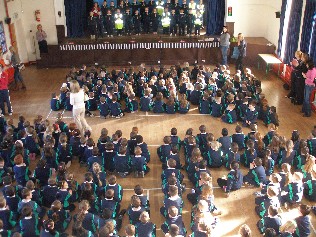 St. Conleth's Infant Primary School teaches a very broad curriculum as outlined in The Revised New Curriculum.
The subjects taught include:
Irish
English
Maths
Visual Arts
Drama
Music
Physical Education
Social, Personal and Health Education
Information Technology
Social, Environmental and Scientific Education.
As we are a Catholic Primary School, The Grow in Love programme is taught in all classes.