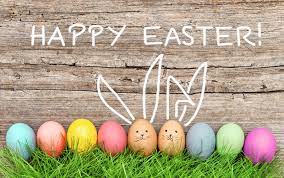 Easter Newsletter 2022
Dear Parents,
What a busy term it has been! In February we said farewell to our wonderful principal Margaret Harnett and Deputy principal Margaret Mahon. We celebrated their retirements with two outdoor assemblies where the children sang, danced and some of our First class students hosted the assemblies! We couldn't have been prouder of all the children and all our guests were so impressed with their excellent behaviour and talent. We certainly miss them both but they are both thoroughly enjoying their well-deserved retirements!
After midterm we watched and waited for the little chicks to hatch with daily visits from each class to check in on them! We also celebrated World Book Week and Seachtain na Gaeilge with songs, art, dress up days and such fun at our assemblies for both days. It really has been a very busy productive term for all.
I have really enjoyed my first 6 weeks as principal here and feel so proud of the wonderful school we have here in St.Conleth's Infant School.  I look forward to getting to know you all over the coming months and years.
A reminder that school finishes at 12pm this Friday 8th April and we reopen on Monday 25th April.
Wishing you and your families a very happy Easter.
Kind regards,
Anne-Marie O'Connor
Junior Infants
Junior Infants have had a great term and have learned so much! The children have been busy practising their sounds and learning word families. They have also been writing lots of new letters.
We have been learning a lot about Spring and creating beautiful pieces of art! We have also been very busy learning all about the farm and the duck pond this term. Junior Infants have been learning about the life cycle of the chick and the frog. We were so lucky that we got to visit the chicks in the school every day, watching them hatch in the incubator. We will miss them now that they have gone back to the farm.
The children celebrated their love of books and reading during World Book Day where there was so many creative and wonderful costumes. The children also had the opportunity to taste test lots of new fruits and vegetables during the food dudes week. Gymnastics has also started for Junior Infants this term and Junior Infants are having so much fun! They have worked so hard this term. Well done boys and girls!
Senior Infants
Well done to all the children in Senior Infants who have been working so hard. The children have been working so hard, revising and learning lots of new material and have had lots of fun playing and learning together. They have been enjoying the lovely sunshine and going on Spring walks around the school and local park. They looked for the signs of spring and changes in the environment and had a great time exploring the outdoors. The children created a bug hotel and they are very excited to see who comes to stay.
Last month we were very lucky to get a delivery of chick eggs in an incubator where we could watch chicks hatch from their eggs. The children experienced the life cycle of the chick. This was a very exciting experience for the children and was very enjoyable.
Last month we also celebrated the retirement of Mrs Harnett and Mrs Mahon. The children performed a beautiful assembly full of songs, poems and dancing. It was a wonderful celebration for all. Well done to all the children. We will miss Mrs Hartnett and Mrs Mahon. We wish them both the best of luck.
The children were also exploring the theme of clothes and got very creative at home making wonderful hats for their fashion show. The children paraded their hats on stage which was very exciting. The children also engaged in actives for Seachtain na Gaeilge such as Lá Glás and they enjoyed some Irish dancing on the corridors for our Irish dance fest. They were also very lucky to listen to fantastic traditional Irish music from some of the very talented teachers. Well done to all the children on working so hard. Have a lovely Easter break!  Happy Easter from the Senior Infant Team.
First Class
The boys and girls in First Class have had a very busy term and have been working so hard. We have been doing lots of reading and writing and we had great fun doing a maths trail. We have been learning all about Spring and went on a Spring walk to the park. We were very busy preparing for Mrs. Harnett's and Mrs. Mahon's retirement assemblies, learning lots of songs and a dance. We hope Mrs. Harnett and Mrs. Mahon are enjoying their retirement.
We really enjoyed all the activities for World Book Week, Food Dudes Week and Seachtain na Gaeilge. We had great fun dressing up as our favourite characters from books and poems for World Book Day. The boys and girls learned some Irish dances and had a Céilí mór. The children were treated to music workshop over the last term. We had great fun playing instruments and accompanying our music teacher John. Happy Easter everyone!
World Book Week
World Book Day was celebrated on Thursday March 3rd. To promote the love of books and reading over the past 25 years. On Friday, the children dressed up as their favourite book character as did some of the teachers! They had great fun all week- some classes shared their favourite books and 1st class took part in paired reading. The children designed book markers, read books themselves and drew and wrote about their favourite books. The children took part in a World Book Day parade to showcase all of their lovely costumes. World Book Day was a great success.
Seachtain na Gaeilge
We had a wonderful time celebrating Seachtain na Gaeilge this month. What a fun filled week (and a half) it was with lots of Irish themed activities. Each class level learned some Irish dances and songs as Gaeilge. The children all looked fantastic sporting various shades of green on Lá glas and on that day each class was treated to a performance of jigs and reels by our very own Mr.O'Mahony and Ms.Dempsey. We even had a St. Patrick's themed Comórtas Ealaíne(colouring competition). All the children made a wonderful effort to speak as much Gaeilge as possible over the week and a half. To finish off our celebrations we had a céilí mór where we could showcase our new dance moves! Bhí an-spraoi againn!!
School closes for Easter Holidays on Friday 8th April and re-opens on Monday  April 25th
Happy Easter to all.