Halloween  Newsletter 2022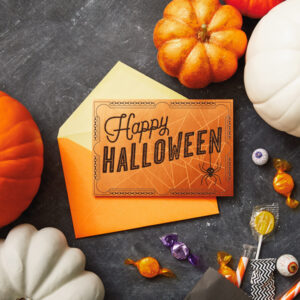 Dear Parents and Guardians,
Well done to all our pupils who have worked so hard over the past two months!! Well done to our Pre-school and Junior Infant Pupils who have settled in so well to the routines of school. Well done also to our Senior Infants and First classes who are working very hard and are embracing the new challenges of Senior Infants and First Class.
A special thanks to all our staff for their hard work over the past term and in getting the school ready to re-open. Thanks to our parents for supporting the work of the school and in supporting your children with their learning. Thanks also for your co-operation with morning drop off, collection at home time etc. Parental support is always much appreciated and is vital for the smooth and safe running of the school.
We have had a busy first term with School Assemblies, Maths week, Science Week, Gymnastics for some classes and lots of Autumn and Halloween Activities. Don't forget to follow us on Twitter and Instagram to see updates from our school.
I hope everyone has a fun filled safe Halloween and I wish all a well- deserved midterm break. 
Best wishes.
Anne-Marie O'Connor
Building Progress
We are  continuing to make progress on our school building. We are hoping that our main school building will begin its refurbishment early in the new year.
 Parents Association
The PA are organising a Clothes Collection on Monday and Tuesday, November 21st and 22nd at the school. They will be in touch regarding Drop Off points and collection times. Over Halloween is a great time to re-organise the wardrobe and also help the PA!!
The Parents Association will also be organising the annual Christmas card project. This offers the children the opportunity to create personalised Christmas Cards while also raising money for the school.
The Parents Association are also organising a coffee morning for all parents. Date and venue to be decided soon.
The parents association are looking for a class rep from each of the classes, if interested email pa.stconlethsinfantschool@gmail.com with your name and your child's class by 31st October.
Next meeting: Tuesday 15th Nov @ 8pm, all are welcome.
Primary Language Training
Primary Language Training for teachers will take place on Friday, December 2nd. School will be closed for children on that date to facilitate training
Instagram
For those parents who have given permission for their child's image to possibly feature on the school Instagram page, you can request to follow: social@stconlethinfantschool
Only parents who have given permission will be accepted as a follower. 
Maths Week 2022
Maths Week took place in school from Monday 17th October to Friday 21st October. The children engaged in lots of different Maths activities in their classes. There was lots of counting forwards and backwards to be heard around the school. The children had the opportunity to play lots of different board games including Ludo, snakes and ladders, draughts, connect 4 to name just a few. Our Junior and Senior Infant children played Happy Faces and the Snail Trail game from our Ready Set Go games. Classes also had the opportunity to use maths in art, music and PE lessons. We also sent parents information from the NCCA with some useful tips on how they can help their child at home with Maths. Some classes also had the opportunity to join our Maths Week event "Cuthbert Sees Double with Sally Lunt" on Zoom.  On Friday we all performed our favourite number songs and poems for our Maths Week assembly and we had the opportunity to wear something with shapes, number or pattern coming to school. A fun week for all!
Trips to the Riverbank
We are fortunate to have the Riverbank so closely situated to us. Our First classes and Senior Infants are very excited to attend ' The WhistleBlast Quartet' on Friday the 9th of December. We are sure that this will be a fun filled show for us all with lots of Christmas music to enjoy.
Planting
October was a busy time in our school and the children rolled their sleeves up to plant our Spring bulbs. The children planted a mixture of daffodils and tulips. We look forward to an abundance of colour in the Spring.
Science Week
Science Week will take place from November 14th to November 18th.We are looking forward to a fun filled week of Science experiments and a visit from the Reptiles.
Junior Infants
A huge congratulations to our Junior Infants for settling into school life so quickly! They have been having lots of fun making new friends both in their class and out on the yard. The Seomra Draíochta, Library and Sand Play Area are a big hit with the boys and girls! Junior Infants have been learning so many new things in the class too: All about Autumn, Gaeilge, Colours and Jolly phonics too! They are very excited to wear a Halloween costume to school and to take part in their first ever Witch Walk! Keep up the super work boys and girls!
Senior Infants
Well done to all of the children in senior infants who have settled back into school. We have been very busy with maths week and learned how to play different board games such as snakes and ladders, snail trail, ludo and four in a row. We have learned that maths is all around us. The children enjoyed planting spring bulbs in the flower beds at the front of the school. We can't wait to watch the flowers grow. We have been looking out for all of the signs of autumn and have gone on nature walks around the school. The children are enjoying the Seomra Draíochta and Library and playing in the sand. We have started gymnastics and are really enjoying it. Senior infants have been practicing for their first witches walk around the school and we are very excited to show off our costumes and all our Halloween songs and poems. Wishing all of Senior Infants a safe and happy Halloween.
First Class
First Class have a had a very busy first half term. Between planting spring bulbs, Math's Week, gymnastics and football skills. Not to mention all the hard work they have been doing. Huge congratulations to Molly and Zofia in first class who have even competed in Europe in karate competitions. We are so proud of our sports women! We have also enjoyed learning lots of autumn songs, poems and some classes even got to carve pumpkins. We were delighted to start using our stage again to allow some of the classes to perform for the other children.                                                
Warm Clothes!
When we return to school on November 7th, we can expect the weather to be colder so please ensure that the children have extra layers as we will have to keep windows open for ventilation purposes. The children should wear a coat each day also.
Halloween Walk
The children may dress up on Friday for our fundraiser/Halloween Walk.  Please ensure that the children dress warmly and wear their coats. Thank you to everyone who has supported this event. If you haven't already done so, please send in your card by Friday. The money will be used to purchase Library books, IT equipment and update resources in our Seomra Draíochta / Playroom.
School closes on Friday @2pm and re-opens on Monday November 7th
 @ 9.10am for all classes.
Wishing everyone a happy and safe Halloween.